Contact Us
Please, contact us with questions or suggestions.
Don Mayall Memorial Fund
This special fund to support the Dean Democratic Club of Silicon Valley was established in September 2017, three months after Don's passing (June 28, 2017).
You can contribute to the fund at: secure.actblue.com/donate/deanclub-mayall
Upcoming Events
Jul
24
Mon
7:00 pm
Dean Club working meeting

@ Zoom
Dean Club working meeting
@ Zoom
Jul 24 @ 7:00 pm – 9:00 pm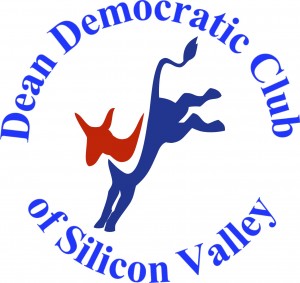 Dean Club Working Meetings are held the Fourth Monday of each month, excluding June and December, from 7:00 PM until 9:00 PM. The Club considers and votes on resolutions, endorsements, expenditures, and other matters. Meetings are held via Zoom. If you would like to participate in our next Working Meeting, RSVP to johnddcsv@mac.com. Occasionally, guest speakers …
Contact Us
Please contact deandems@gmail.com for information regarding the club or this website.
Our mailing address is:
P. O. Box 1083, Mountain View, CA 94042
Archives