When:
September 17, 2016 @ 1:00 pm – 6:00 pm
2016-09-17T13:00:00-07:00
2016-09-17T18:00:00-07:00
Where:
Woodbridge Park in Roseville
415 Sierra Blvd
Roseville, CA 95678
USA

Contact:
Emily Caruso
916.320.1689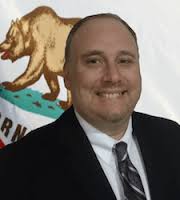 Dean Club endorsed candidate Brian Caples is a native of San Jose and now lives in Placer County, where he is running for Assembly in District 6. In 2014, he lost to the Republican incumbent, but this year the seat is open. He won the 2016 primary with 19.8% to 16.3% for the Republican runner-up. This is a close race but definitely winnable with effort.
Brian is not accepting any corporate money, while his Republican opponent is very well funded. He made the effort to attend our picnic, get to know us, and speak to us. He showed his high standards of environmental, social, and economic justice. This campaign is truly progressive, truly grassroots, a high probability Red to Blue opportunity, and a statement about clean money, but is also a tough challenge. Our help would really make a difference. It's a perfect fit for the Dean Club.
Brian's campaign is presenting an event on September 17, 2016, from 1 pm to 6 pm, at Royer Park in Roseville. We invite you to attend, and if you can, please make a donation at https://caplesforassembly.nationbuilder.com/donate .
The event will begin with a short rally, then lead to field canvassing, and conclude with a social barbecue.
1 – 2 pm — Rally with representatives from Communication Workers of America,California Nurses Association, United Domestic Workers , and Placer County Latino Dems; Brian Caples speaks.
2 – 5 pm — Field canvassing in precincts surrounding Royer Park.
5 – 6 pm — Barbecue and social hour.
Those interested in carpooling, as a driver or passenger, contact Joel Masser at ddcsv.secretary@gmail.com .