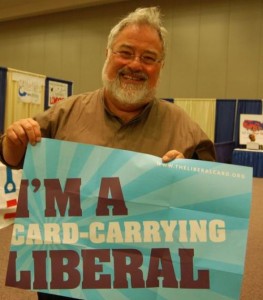 GET YOUR BOOK NOW!!
Our FEBRUARY 8 LINK MEETING will be a book study featuring George Lakoff's 

The Little Blue Book The Essential Guide to Thinking and Talking Democratic

, readily available on Amazon  new AND used  as low as 1 cent.  Time to start reading now.

If you don't get the chance to read the book come anyway and hear all about it.
George P. Lakoff is an American cognitive linguist, best known for his thesis that lives of individuals are significantly influenced by the central metaphors they use to explain complex phenomena.
Arrive for Potluck at 6:30 PM.  The program begins at 7:00 PM.